To Major or Minor? Or Just Double Major!
One of the reasons I chose the University of Rochester is because of its flexible curriculum that allows students to choose their own set of academics without the limitation of required core classes. With so much freedom at hand, it is more than possible to have multiple minors or even double up on majors. So what exactly does it mean to have more than one major or minor at Rochester, and is it really worth it?
Is a minor worth it?
A major is the main subject that students work hard toward and eventually receive a diploma for, and a minor is the secondary area of study that requires a lot fewer courses to complete, but allows students to delve deeper into a secondary area of their choosing. Some students choose a minor to complement their degree or provide a competitive "edge" to their resume, but some students also choose a minor that simply interests them and is totally separate from their major.
Rochester encourages students to take courses outside of their intended major, and the flexible curriculum makes it very easy to complete a minor. For example, I am pursuing a major in art history with a minor in business because I want to apply marketing and other business strategies to art. However, I also have friends who are majoring in engineering and pursuing a minor in anthropology just because they really love anthropology! Minoring in business gave me a chance to take classes that are totally different from my usual art history classes and meet new people with different interests than me through these classes. Even though you won't receive a degree for the minor, you can still put it on your resume and the information you get from the classes is definitely worth it!
Or just double major!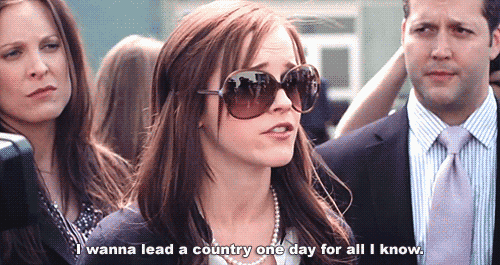 If you feel a bit more ambitious, you can choose to major in two academic areas. The majors can be related, like English literature and history or environment history and biology, because you are more likely to take overlapping classes that would count toward both subjects. However, there are students who major in two totally separate subjects as well, and even though it may mean that you would have to take some more courses and put in a lot of work, it is worth it if you are passionate about both subjects. Lots of people do this and find really interesting intersections you might not think of, like psychology and film, or music and math. Pursuing seemingly disparate subjects allows you to see them in a different light and make fascinating connections.
Many people will tell you double majoring may be too much work, but sometimes you just can't choose, and college is your chance to study and learn as much as you want! Do it now, and don't regret later.
Always remember Meliora ❁
College is all about figuring out your true academic interests and pursuing them on your own. If you're passionate about something, then go for it and become ever better. Rochester has so much flexibility when it comes to designing your academic track.
Not interested in double major or minor? Then try creating your own interdisciplinary major! The world is yours.