How to Make the Most of the Winter Weather
Four tips on how to make the most of the winter weather:
If you are thinking about applying or attending the University of Rochester, or really anywhere in Upstate New York, you make have already heard about the weather. The winter weather this season is projected to be warmer and rainier than normal with average snowfall. While this sounds like great news to those who have been in Rochester before, but for those of you who have never seen snow before, you might be a little concerned. One frequently asked question regarding student life at the University of Rochester, is how does the cold weather impact the student life of campus? The Rochester winter has forced students to get creative with how they have fun when the clouds start rolling up. Here are four tips on how to make the most of the winter weather: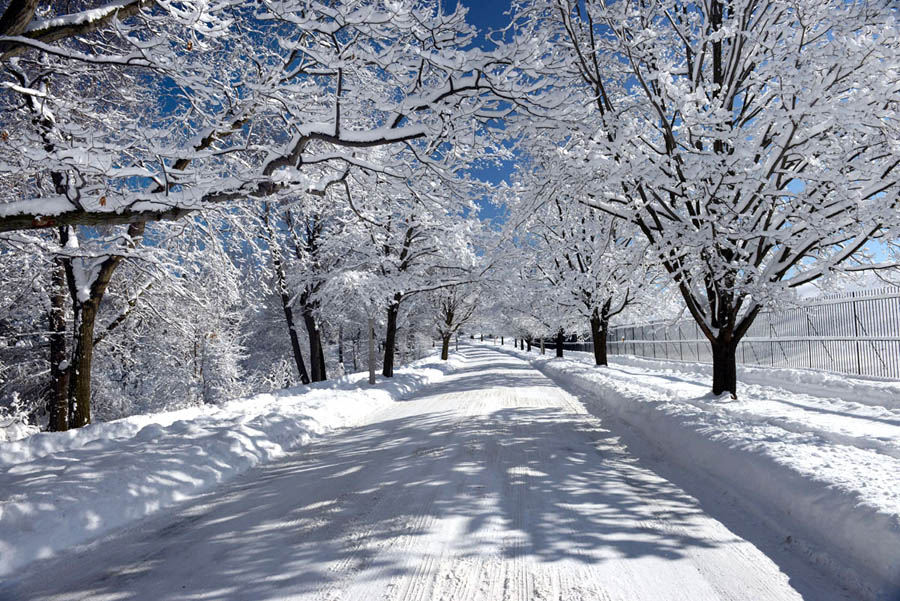 1. Don't underestimate an indoor game night with friends
On the days where it is too cold to leave campus, settle down in a room and bring out your favorite board games and snacks. Get competitive and creative and you are sure to have a good night indoors. If you don't have any games, then consider hangout around Rocky's Sub Shop in the Pit where you can borrow a wide variety of board games. In addition to board games, you can also play a round of pool with your friends for a small price.
2. Embrace the cold: Plan a snowball fight or sculpture building contest after a big storm
Just because it is cold outside, does not mean you have to stay indoors! Especially if you are new to the cold weather and snow, it will benefit you to spend some time outdoors, so you can get used to the new temperature. Get a group of people together and have a friendly snowball fight or embrace your artistic side and try to build the tallest snow sculpture.
4. Skiing, ice skating, hockey, and the winter sports list goes on and on
Consistent cold weather and snow means that winter sports are abundant in Rochester. The Sledding Hills in Greater Rochester is a great place to enjoy all sorts of sledding fun. For indoor ice skating near the University of Rochester, visit the Genesee Valley Park Sports Complex where people of all ages come together to enjoy the state-of-the-art rink hosts open skating. The rink is also available for birthday parties and other private events so if you have a winter birthday or celebration, this could be the place for you. If Skiing and snowboarding are more of your thing than you might want to visit Bristol Mountain located in the Western Finger Lakes Region of Upstate New York.
5. Don't forget the shuttles; go have a night on the town in the city
The University of Rochester has an amazing shuttle system that is free of charge to all University of Rochester students and affiliates. If you want to attend something off-campus or go explore Rochester, take the shuttle as an opportunity to get safe and free transportation to where you need to go. Even in the coldest of weather, the city of Rochester is still lively and filled with tons of things to do. Take the chance to explore Rochester's winter festivities.
---
Whether you decide to attend the University of Rochester or any other institution, I wish you the best in all of your future endeavors.